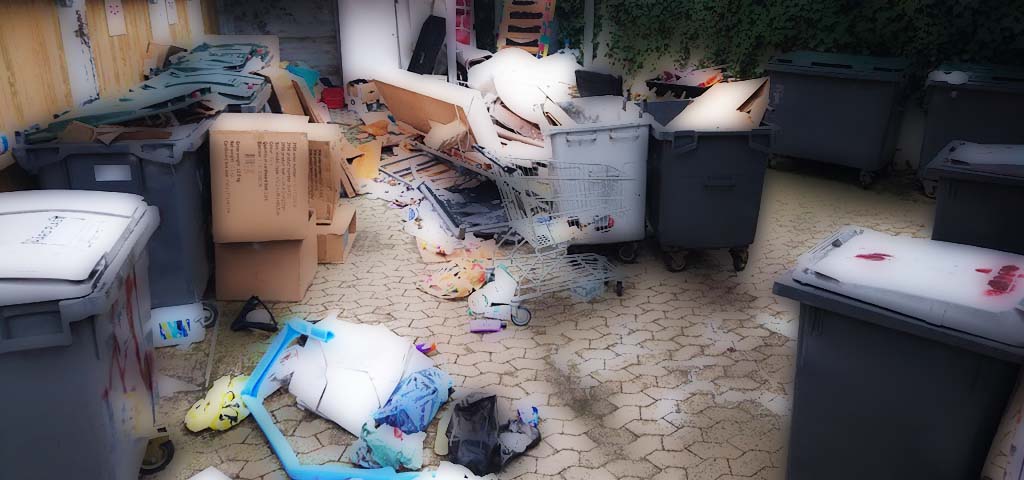 Our easy access to garbage disposal is hanging by a thread because some people are having trouble following the rules. Not all garbage may be disposed of, or there is no space, in such circumstances you must use the recycle facilities in the area.
An attitude change is needed and if this doesn't happen access will be limited.
If you see anyone not obeying the rules then please contact either the caretaker or a member of the board.
If you dispose your garbage in the basement or in the big garbage area that should have been disposed of at a recycling station, then a bill will be sent to you for the cleanup and disposal.
Remember that the areas are under video surveillance.
Haraldsgade Nærgenbrugsstation is just around the corner, and opening hours are:
Wednesdays and Fridays from 12.00 – 18.00
Sundays from 10.00 – 16.00
There is also the possibility to borrow a handcart at the recycling station to transport your waste.
Further information about the handling of garbage found here.
Failure to act in accordance of the rules will result in a temporary closure of the garbage area, so please think twice before you throw your garbage.