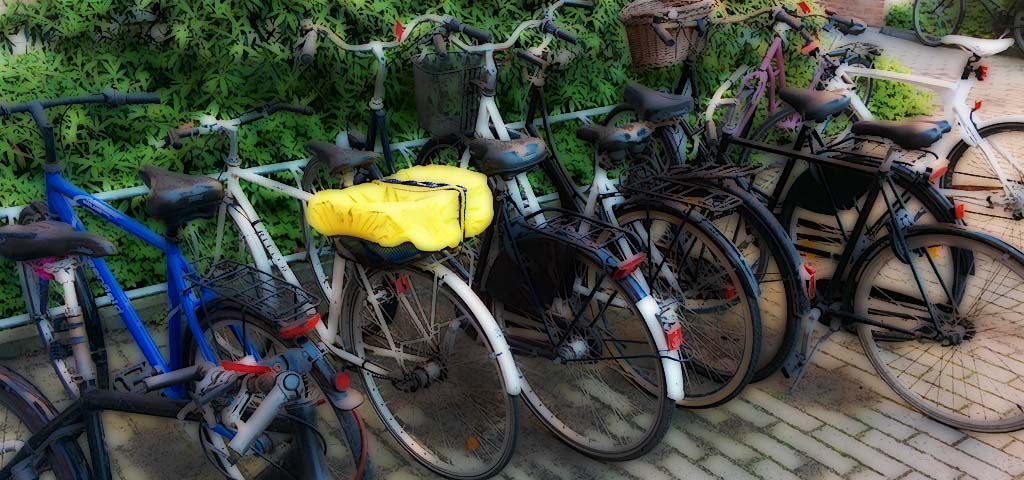 There are several parking facilities for bicycles around the estate. Please follow these simple guidelines in consideration to everyone:
– Please park your bicycle in the bicycle racks, and not on the walkways, against the wall or in the hedge. If there is no room, then please park it somewhere else so that it does not get in the way of others
– Please place your bicycle in the basement where there is more storage room for bikes and prams if you are not using your bicycle
– Bicycles must not be locked to the gate, as this is a fire lane. In case of fire, bikes must be moved quickly so that fire trucks can enter the garden through the gate. Bicycles which are locked to the gate will get their locks cut and be removed without any warning
– Bicycles must also not be locked to either lamps or trees, if so the lock will be cut and the bike removed
Bike cleanup is done twice every year, once in spring and again in the fall.