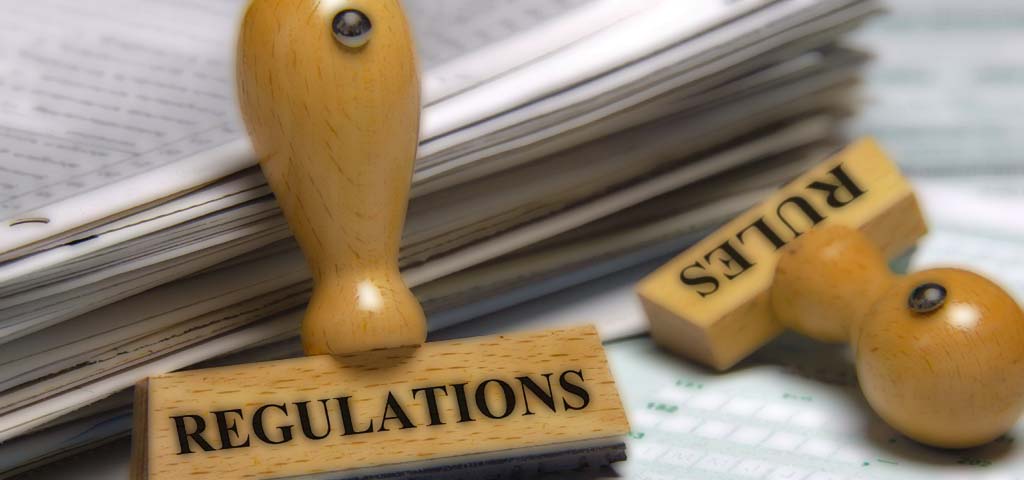 Besides the regulations the estate board also have the house rules, which are an interpretation of the essentials in the regulations. These rules should provide an answer to the most frequently asked questions.
Art. 1
Coming and going on stairs, in elevators, in basement corridors and on the remaining areas belonging to the building, must take place without it being a nuisance to other residents.
Art. 2
Playing and staying is not allowed on stairs, in elevators, in the laundry, in the court for bulky waste as well as in the basement.
Art. 3
Waste must not be thrown on the stairs, in elevators, in basements or in the outdoor areas. Garbage and the like must be put in the container in the bulky waste court at 39F (the main key fits). Household refuse must be thrown in the waste shaft in closely sealed bags and can therefore not be placed beside or thrown in the bulky waste container. Always remember to close the waste shaft door after use. Furthermore, a bottle container, a paper waste container for magazines and newspapers as well as a box for used batteries is situated in front of the building.
Art. 3.a(RECYCLING STATION)
Waste which does not belong in designated containers must be taken to the local recycling station.
Art. 4
Consideration must be shown when radio, TV or music is played. It is not allowed to play music/TV with windows or doors open, on the balcony or in the yard. Residents must show consideration for other residents when using their balcony.
Dropping of waste, bread for wild birds, leaving food out for cats, etc., as well as feeding from balconies and windows is not allowed.
Art. 5
As it is a concrete building, due to consideration for other residents, it is strictly forbidden to drill or hammer outside the following hours:
Weekdays: 07:00 – 19:00
Saturdays, Sundays and holidays: 10:00 – 14:00
Art. 6
Coming and going and playing on the common areas which are a nuisance to residents or causes damage to buildings or planting is not allowed. Loud play and behaviour must end at 10 pm (22:00) in the six summer months and at 9 pm (21:00) during the six winter months. Ball games are only allowed on the playing pitch and it is not allowed to use the pitch after 10 pm (22:00) in the summer and 21 pm (21:00) in the winter. The playing pitch is for use by residents only. Nevertheless, visitors to residents are exempted when the above rules are followed (if it is a reasonable amount of people and they are accompanied by the resident)
Art. 7
Cycling on the building's paths/walking areas, lawns as well as between the cars in the car park is not allowed
Art. 8
Exit to the green areas must be through the back doors. All doors and gates must be kept shut.
Art. 9
It is not allowed to put up stickers, posters, draw or paint on the building's walls and woodwork.
Art. 10
Domestic animals require a permission issued by LEA. Domestic animals must not be a nuisance to other residents. Dogs and cats must always be on a lead and must not relieve themselves on the building's area.
Art. 11
Clothes, blankets, etc. must not be hung over the balcony or out of windows. Laundry must only be hung out to dry when it is hung below the balcony's railing. It is not allowed to shake/empty things out over the balcony or out of windows.
Satellite dishes must not, be put up over the balcony's railing in height. The antenna must not be visible from the yard or from other resident's balconies at the same or a lower level than your own apartment.
YouSee has installed cable TV in the whole building and therefore this is recommended rather than a satellite dish. Cable TV is as default set to the 'Small' package. This can be supplemented with 'Medium' or 'Large'. (More information can be found at yousee.dk)
Planting in the private gardens on the ground floor must be kept at a height of maximum 180 cm, so that they do not become a nuisance to the upstairs neighbour. The hedge itself will be pruned on the outside and in height on to two times a year by the caretaker. Other sorts of fencing requires permission from the owner's association.
Art. 12
Parking is only allowed on the marked areas if you have a valid parking permit from Q-Park. It can be bought if you are registered in the National Register of Persons with an address on Sigynsgade 36-66.
The vehicle is not allowed to have a maximum weight above 2500 kg.
You need to inform the board if you move so that the parking license can be bought and used by neighbours on a possible waiting list.
More information as well as purchase of a parking license can be acquired by contacting the board.
Your parking license is only valid for the estate and not anywhere else that Q-Park might manage.
Art. 13
Bicycles, mopeds, prams, etc. can only be left in the spaces arranged for it. Nevertheless, each apartment is allowed 1 pram or pushchair under the stairs on the ground floor (behind the elevator).
Art. 13.a(PREVENTION)
For the sake of fire prevention, it is not allowed to leave/keep things on the estates common areas, such as staircase, basement and external areas. This also includes plants. Effects will be removed without liability.
Because circulars are a potential fire hazard it is forbidden to throw these in the hallway, garbage chute or on top of the mailboxes. If you don't want circulars you must register online to receive the "Circulars: No, thank you" sticker to put on the letterbox.
Art. 14
Causing malicious damage to playground equipment or other common effects will be subject to liability to pay for the damages. Beds, verges and other planting must not be tread on. It is not allowed to cut off or snap off branches from bushes or trees.
Art. 15
Use of open fire on the building's areas, including in atriums and on balconies is not allowed. Nevertheless, use of a small garden barbeque is exempted if nuisance is minimal and consideration is shown to the other residents in the building.
For kindling of the barbeque, kindling fluids or other flammable fluids are not to be used.
Art. 15.a(FIREWORKS)
Reasonable use of fireworks on the buildings area is allowed on NEW YEAR'S EVE. However, not when fired from windows/balconies or from the green areas in the yard. Use of fireworks is not allowed at any other times.
Art. 16
Residents are not permitted to requisition craftsmen to the property's common areas – if this is the case, then they shall be liable for payment.
This also covers the elevator, unless its a critical situation such as someone being stuck inside.
Requisition of craftsmen for tasks inside the apartment, maintained by the property, must go through our janitor.
Art. 17
For the sake of the building's exterior appearance, it is only allowed to paint the balconies in bright grey or white shades.
Art. 18
It is allowed to hang out planter boxes. In the interests of other residents, these boxes should hang on the inside of the balcony, and there must not be holes at the bottom to prevent excess water seeping down to the neighbour's apartment below.
Art. 19
In general, it is recommended that all residents respect each other and try to resolve any disputes with their neighbours. If this fails, please contact the property management company. In case requests from the resident's association, caretaker or management on compliance with the existing house rules is not complied with, tenancy can be terminated or revoked.