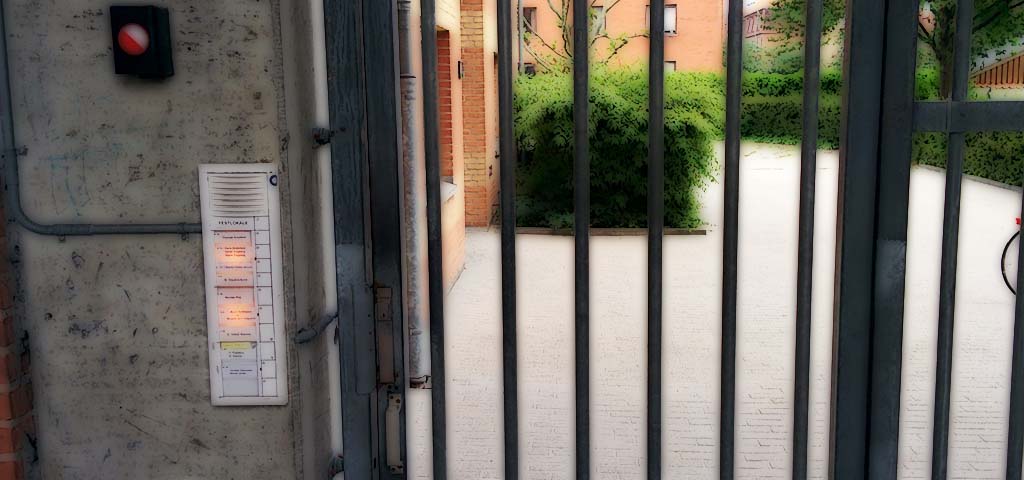 The code for the gate is changed periodically.
The code is given only to residents of blocks 48 and 50, as all should go through the gate to get access to the garden.
Other residents do not get the code to the gate, and should use instead the rear exit in their block.